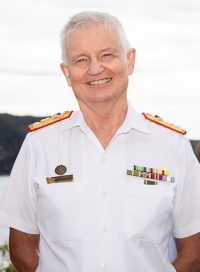 CDRE (Rtd) Duncan Wallace RAN
Dr Duncan Wallace has been a consultant psychiatrist since 1990, practising mainly in public hospitals with special interests in emergency departments, rural psychiatry, telepsychiatry and military psychiatry.
Dr Wallace has extensive experience as a Medical Officer in the Royal Australian Navy. He deployed on Active Service to East Timor, Iraq, Afghanistan and the Persian Gulf. He has also deployed on border protection duties to Christmas Island and Ashmore Reef, as well as humanitarian assistance operations in Banda Aceh and Nias. He was Director-General Navy Health Reserves from 2012 to 2015. He retired from the Navy as a Commodore in March 2023.
Dr Wallace was appointed to his current position as psychiatrist at the Australian Defence Force Centre for Mental Health, at HMAS Penguin, Sydney, in 2010. He was the ADF representative on the Psychiatric Oversight Committee of the PHOENIX Australia-DVA-ADF RESTORE Intensive Prolonged Exposure Psychotherapy Trial. In March 2018, he was appointed as the inaugural chairman of the RANZCP Military and Veterans' Mental Health Network and is now a member of the RANZCP Military, Veterans and Emergency Services Personnel Network Committee. He is a member of RANZCP Firearms Working Group to develop a professional practice guideline for mental health assessment of firearms risks.
He was a Visiting Medical Officer at St John of God Hospital, North Richmond from 2015-2022 and is an Adjunct Senior Lecturer in Psychiatry at the University of NSW.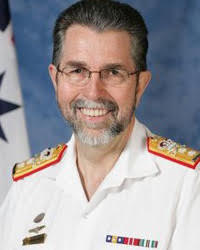 The Graeme Shirtley oration is presented in appreciation of RANR Graeme Shirtley who served as the Surgeon General Australian Defence Force (SGADF) for just over three years. During that time, he was Patron of the Australian Military Medicine Association and provided great support for its development, aims and objectives.
RANR Graeme Shirtley passed in 2012. As a mark of AMMA's appreciation to the late Graeme Shirtley's support to AMMA over the years, there is a Graeme Shirtley Oration in each AMMA Conference.