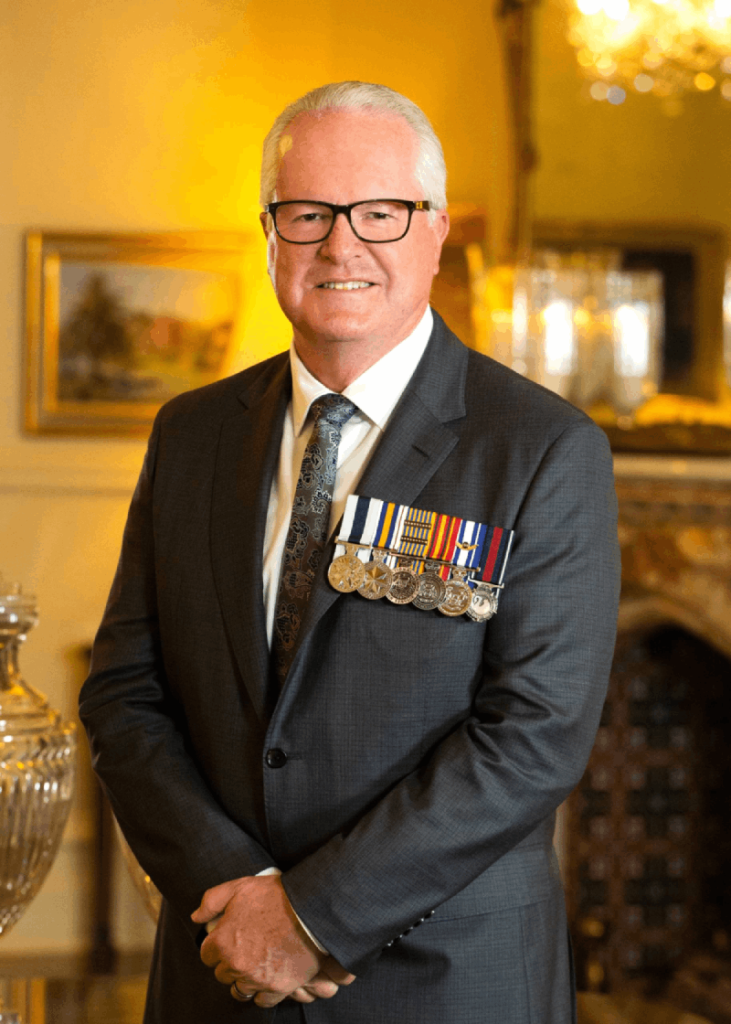 Honourable Chris Dawson AC APM
Governor of Western Australia
His Excellency the Honourable Chris Dawson AC APM was sworn in as the 34th Governor of Western Australia on 15 July 2022.
The Dawson family have been part of the early colonial settlers over five generations of farming and law enforcement. The Governor's great-great-grandparents arrived in the then Swan River colony in Western Australia in 1830.
Chris Dawson AC APM was educated at Perth Modern School before joining the Western Australia Police Force in 1976, going on to provide 46 years of service in Australian law enforcement.
He served in country and metropolitan positions, criminal investigation, training and senior roles. The Queen's Birthday Honours List in 2002 saw him awarded the Australian Police Medal for distinguished service.
After 10 years as Deputy Commissioner, he left WA for a national role in Canberra between 2014 to 2017 as Chief Executive Officer of the Australian Crime Commission, amalgamating several agencies into the Australian Criminal Intelligence Commission. He also served as Director of the Australian Institute of Criminology during this period.
He was appointed Commissioner of the Western Australia Police Force in August 2017, serving until July 2022. During the period of the COVID-19 global pandemic, Commissioner Dawson coordinated the State of Emergency and the Vaccine program.
In the Australia Day Honours List for 2023, Governor Dawson was awarded the Companion of the Order of Australia (AC) for eminent service to public administration through law enforcement roles, to reconciliation, and as the 34th Governor appointed in Western Australia.
He is married to Darrilyn Dawson, Education Consultant, with two married children and five grandchildren.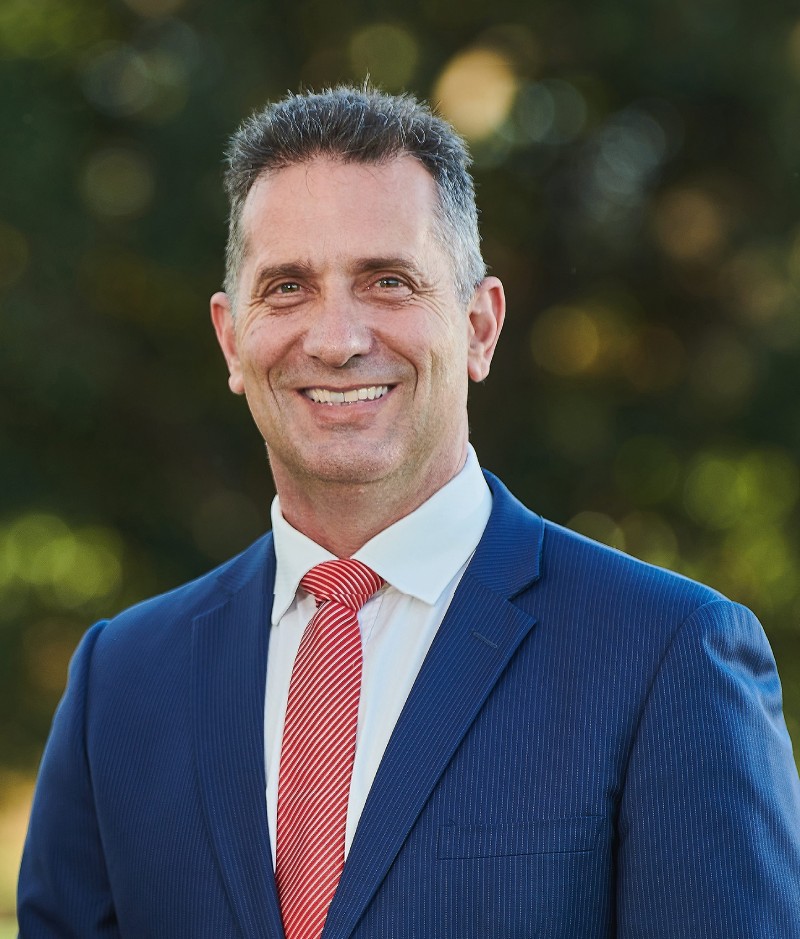 Honourable Paul Papalia CSC MLA
Minister for Police, Corrective Services, Defence Industry and Veterans Issues
Paul was born in Bunbury and raised in the small south west town of Burekup.
He entered the Royal Australian Navy in 1978 and served in the military for 26 years eventually qualifying as a Navy Clearance Diver, serving in the counter terrorist squadron of the Special Air Service Regiment and deployed on operations to Iraq on two occasions.
In the course of his military career Paul commanded a Clearance Diving Team, a navy patrol boat and the Navy's submarine escape and rescue service. He was awarded the Conspicuous Service Cross and Commendations from both the Land and Maritime Commanders before leaving the service in early 2004.
Paul and his wife Gillian were self-employed in small business when he was approached to consider pre-selection for WA Labor in the lead up to the Peel by-election in late 2006.
Paul was elected to the seat of Peel in February 2007, then elected to the new seat of Warnbro in September 2008 and re-elected to that seat in 2013, 2017 and 2021.
Paul served in the Shadow Ministry after WA Labor lost office in 2008 as Shadow Minister for Tourism, Local Government, Education, Citizenship and Multicultural Interests, Corrective Services and Defence Issues.
In March 2017 Paul was appointed as a Minister in the new McGowan Government, with the portfolios for Tourism, Racing and Gaming, Small Business, Defence Issues, Citizenship and Multicultural Interests.
Following the State Election in 2021, Paul was appointed as the Minister for Police, Road Safety, Defence Industry and Veterans Issues.
When the Cook Labor Government was formed in June 2023, Paul was appointed as the Minister for Police, Corrective Services, Defence Industry and Veterans Issues.