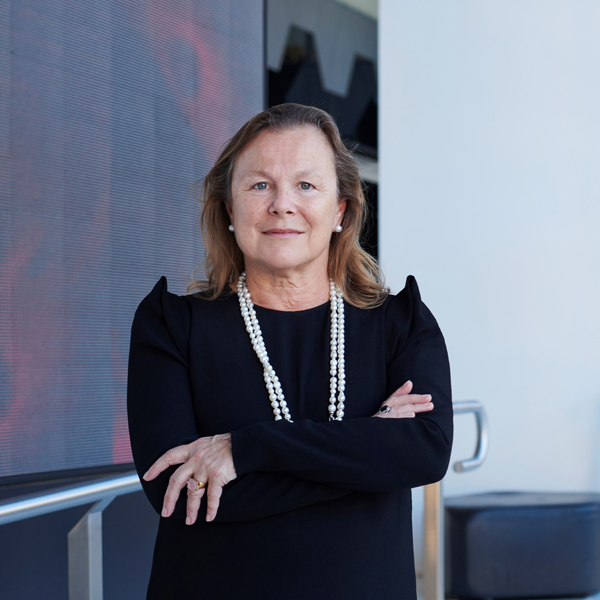 Born in the north of England, Professor Fiona Wood commenced her medical career at St Thomas' Hospital Medical School in London, where she found herself drawn to plastic surgery and recognised that she wanted a career that combined research, innovation and surgery. She worked under the supervision of the plastic surgical team consultant, Mr. Brian Mayou, who would become one of the influential people in Professor Wood's life.
While working at London's Great Ormond Street Hospital, where she developed a strong interest and experience in congenital issues such as cleft palate, Professor Wood's curiosity was stimulated through exposure to many forms of scarring. She was accepted for a position at the Queen Victoria Hospital in Sussex, which had a burns unit, and so began the start of her lifelong dedication to burns medicine.
Professor Wood moved to Australia in 1987 and not long after sought out the late Harold McComb, a brilliant plastic surgeon and Founding Member of the Australian Society of Plastic Surgeons. She describes him as, "an extraordinary man and an extraordinary plastic surgeon. He was always questioning the boundaries and looking to improve."
Professor McComb was an inspirational person in Professor Wood's life. The Fiona Wood Foundation was formerly known as the McComb Foundation (established in 1999).
Professor Fiona Wood's dedication to improving outcomes for burns patients and expanding the knowledge of wound healing began in 1991 when she became trained as West Australia's first female plastic surgeon. Professor Wood's ability to lead a team and direct innovation for future clinical care was recognised as she quickly became a leader in her field. She became the Director of the Burns Service of Western Australia at an early point in her career. In this position Professor Wood has led the Burns Service of Western Australia to be recognised internationally as a leader in burns care.